This weekend, I took some video (of my son being blatantly facemasked with no penalty, and then gang tackled In flag football with a minor 5 yarder), and I wanted to share that video with some other parents. (Yes that's the kind of guy I am

Anyway, I just needed to get it out of my camcorder and onto my laptop to edit and email, but I couldn't find Windows Movie Maker to edit the clip under Start > All Programs > Accessories, where I KNOW it used to be.
I haven't used WMM it in almost three years, and I don't know where it went, but now it's apparently no longer on ANY of the 4 XP pro machines our family owns. WTF?
Well it turns out it's not really "gone" – just my menu item is – but it took seemingly forever for me to finally find this painfully slow video -
showing me how to get it started.
To get Windows Moviemaker "back" on your PC, Go to to the Start Button > Run – and then type moviemk – Press enter or hit OK, and it will open.
Need to make a shortcut?
(In Windows XP)   Right click an empty spot on your Desktop and choose "New > Shortcut"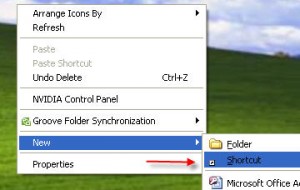 Then just type (or copy / paste)  the path of the execcutable file – in this case, with Windows on your C drive just use this -
C:\Program Files\Movie Maker\moviemk.exe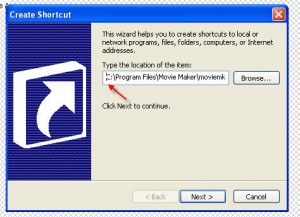 Name is as you wish, and press finish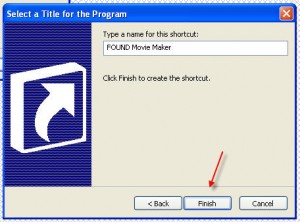 And you'll get your shortcut back!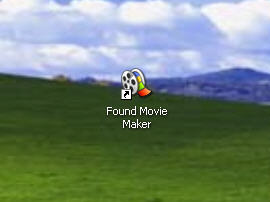 The last time I remember something like this happening was when "Microsoft Front Page Express" disappeared from Windows 98 after the version B updates.
If this method doesn't work for you, then perhaps you simply never had it o begin with for some reason, and you can download the XP version here from Microsoft
If you have Windows Vista or Windows 7, this won't work, but you can download this Vista version that works on both Win7 and Vista, and is far better than this terrible Windows Live Movie Maker.
I wonder why the shortcut to Windows Movie Maker  was removed in the first place?
5 comments on "
Where is Windows Movie Maker?

"
Leave a Reply